This is a Sponsored post written by me on behalf of CHA! by Texas Pete for SocialSpark. All opinions are 100% mine.
Hey everyone! I hope that everyone has had a great weekend and a nice start to your week. We have been really lazy the past few days and are just trying to soak up every last minute of summer that we have left. Life is about to get really crazy in a week. My poor boys are starting full time school for the first time and aren't going to know what hit them. It will be the best thing for them though…or at least that's what I keep telling myself. They have grown up SO fast!! 🙁
As most of you know, I write some about diy type projects, but my biggest love/interest right now is writing about food and sharing recipes with all of you. In the last week or so I was asked to share with my readers about a new ingredient that is quickly taking off in popularity.  Have you ever heard of the brand CHA! by Texas Pete?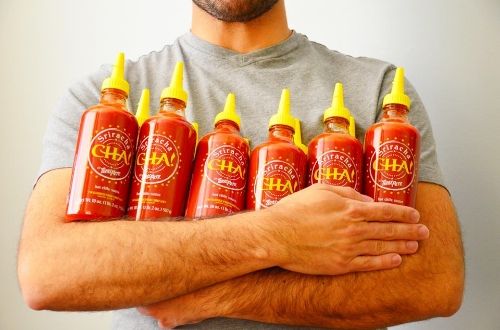 I personally have never tried CHA! by Texas Pete before but have loved their Hot sauce and their Buffalo sauce that have been on our shelves in our local grocery store for some time. It has been gaining in popularity nationwide and in many other countries. My husband loves adding "heat" to some of the food that I make so we have picked it up from time to time and it's really good.
CHA! by Texas Pete is an ingredient that is used in recipes to add additional flavor. People love it because of it's taste and texture. It's not hard to find because it is sold in most local grocery stores. However, it's not sold in ours yet so I am buying ours online at their CHA! by Texas Pete shop.
Below are some pictures of some foods that CHA! by Texas Pete has been added too or being used as a condiment/dipping sauce. You can also find more Recipes online at CHAddiction!
CHA! Country Fried Chicken served with a side of CHA! by Texas Pete spiked barbeque sauce for dipping
Baked Wonton Crackers with Asian CHA! Crab Salad (MY personal favorite, doens't it look light and tasty)
CHA! Hoisin-glazed roasted chicken wings
Which one of these is your favorite that you are most excited to try?
In the next few weeks I am hoping to share some CHA! by Texas Pete Recipes with you. I would love to hear if you have tried it before and what you think.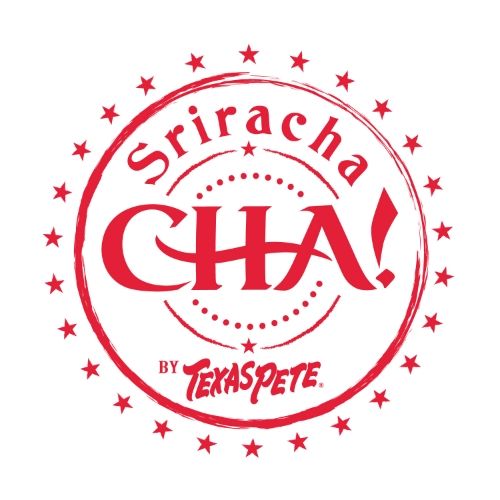 Have a blessed week everyone!
Deanna